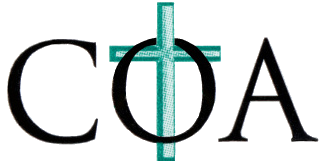 Children Of Abraham
" I have other sheep that are not of this sheep pen. I must bring them also. They too will listen to my voice, and there shall be one flock and one shepherd … Oh, that Ishmael might live before you " ( John 10:16 ; Genesis 17:18)
History and Purpose
The Children Of Abraham (COA) ministry was founded in 1977 to communicate the saving message of Christ to a largely un-evangelized Arabic community in and beyond North America. Children Of Abraham's purpose is stated in the charter as, "to glorify God and advance His kingdom through the communication of the Gospel of Jesus Christ both nationally and internationally, to engage in and carry on, missionary work, to publish Christian literature, to produce Christian programs in order to spread the saving message of the Gospel."
Focus group
The COA ministry focuses on two major groups:
1. Arabs from a Christian background. The earliest Arab Diaspora included Christians who spread to North America from the Middle East as a result of political conflict, religious repression, and stagnant economies. Today their number may exceed one million.
2. Arabs from an Islamic background. These include Muslims from the Middle East and North Africa. According to the USA Census Bureau, about 3.5 million Arabs make North America their home.
Why is God internationalizing the U.S.?
The population of North America is more diversified than ever before. Over 1.1 million new immigrants arrive yearly, making the United States the fourth largest mission field in the World. The future of the Church in North America will be determined by our response to the challenge of this growing and diverse mission field. Insurmountable problems have kept traditional missions away from most of the people in the Muslim world. No wonder, then, that in God's providence millions are moving to the United States where they can freely hear the saving message of Jesus Christ.